Mr Paul Armanasco
MSc BSc FACPS FFPM RCPS (Glas)
Paul Armanasco is a Podiatric Foot and Ankle Surgeon who consults at Southwest Foot and Ankle in Bunbury. Paul attained his specialist registration in 2012 and is a father of three little ratbags. To book a consult with Paul in Bunbury, Busselton, or Albany call 97459100. To learn more about Paul and his services, head to his dedicated website here.
Dr Paul Minon
BSc Podiatry B Nursing Dip Reflexology
Paul Minon is a long term associate of Southwest Foot and Ankle, a qualified podiatrist, nurse, and reflexologist. His key focus is treating musculoskeletal pain through improved biomechanics and orthotic therapy. He also offers injection-based treatments, soft-tissue mobilisation, as well as foot and ankle manipulation. Getting longer in the tooth and having to shelve the kite surfing equipment, Paul enjoys paragliding both cross country and coastal soaring, as well as diving exotic overseas locations (including Rottnest) and macro photography.
Dr Kevin Ho
BSc DPM (UWA)
Kevin is a keen runner and basketballer, so knows first hand the importance of looking after your feet and ankles to stay active. He graduated from his Doctor of Podiatric Medicine degree with distinction (UWA) and has established a special interest in biomechanical and musculoskeletal injuries, postoperative rehabilitation, orthotic therapy, and injection therapy. He is a member of the Australasian Academy of Podiatric Sports Medicine.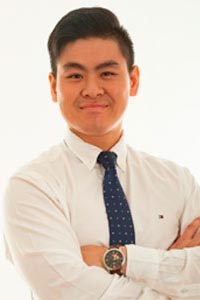 Dr Shivani Parihar
BSc DPM (UWA)
Shivani has a special interest in helping treat children, as well as a passion for biomechanics and sports rehabilitation. She holds a Doctor of Podiatric Medicine degree from UWA, plus a Bachelor of Science, majoring in Pathology and Pharmacology. Shivani loves keeping fit through badminton, squash, swimming, and hiking, and is highly motivated to help others maintain strong foot and ankle health.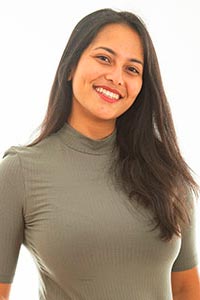 Dr Tadyn Krop
BSc (Hons) DPM (UWA)
Tadyn's special interest as a podiatrist is helping people prevent injury, or rehabilitate if something has already occurred. As someone who loves keeping fit, she's passionate about helping others stay active through maintaining and improving foot and ankle health. Tadyn attained her Doctor of Podiatric Medicine from the University of Western Australia after completing a Bachelor of Science, majoring in physiology. That training makes her an excellent, all-round professional who is also adept at orthotic therapy.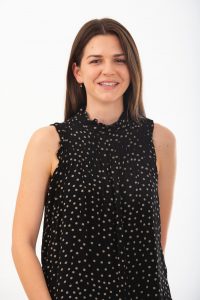 Dr Nicole Seyler
BSc DPM (UWA)
Nicole has represented Australia in Ultimate Frisbee and enjoys playing competitive team-sports, so is intimately familiar with the many strains that ankles and feet endure. Nicole graduated with a Doctor of Podiatric Medicine degree at the University of Western Australia, after completing a Bachelor of Science, majoring in Pharmacology and Pathology. She tailors evidence-based care to suit the individual situation of everyone she sees.